Andrea Levy
ERYT-200 in Vinyasa Yoga Yoga Fit Certification-Level I, II, III Kids Yoga Certification, TRX Certification
About Andrea
Andrea started practicing yoga in 2001. After a debilitating disc herniation in her neck, and trying several different therapies, she needed something to heal her from the inside out. She found a small gym in the Pocono Mountains, PA that offered yoga, but didn't really know much about it. After her first class, she was hooked and that is how her yoga journey began. Yoga helped her body heal and become stronger.  It also helped ground her psychologically, spiritually, and emotionally and to be fully present in the moment — a lesson that is all the more profound for having been learned the hard way. In 2006, Andrea became a certified yoga instructor through Yoga Fit.  Then she went on to become certified in kid's yoga through One Yoga Planet in Ft. Pierce, Florida. She began to share her passion with others and began teaching, which she continues today.  Her goal was to share this beautiful practice with as many people as she could and celebrate the small victories as she taught others how to grow and bloom…
Andrea completed her 200hr RYT certification through Geo Yoga in Stuart, Florida. After teaching at several locations on the treasure coast, she developed a yoga program in Palm City at Back in Action Chiropractic Wellness Center. After a short period of time she grew out of the that space and Lotus Loft was born. As a natural leader and coordinator of a thriving studio her favorite time is with her clients on the mat!
Andrea teaches Vinyasa flow yoga. Her classes are physically challenging and dynamic; however they are designed to encourage and develop that positive, nurturing communication within. She truly focuses on the level of each individual student in each class. She wants her students to leave their mats, not only with a renewed sense of physical well-being but also an emotional and spiritual equilibrium. "I believe that yoga brings empowerment to everyone who practices". She is passionate about making it accessible and fulfilling for anyone who has the opportunity to explore.  She also encourages students to feel connected to their bodies, empowered by the energy surrounding them, and leave feeling recharged and ready for more!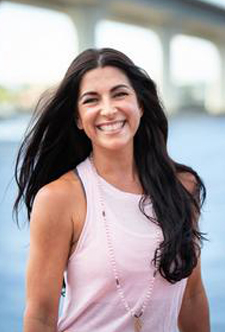 Crissy Florio
RYT-200 in Therapeutic Yoga
About Crissy
​I was introduced to Yoga back in 2005 and as a dancer my whole life I instantly felt a connection. After a few years of practicing, I decided to start my journey of teaching but it wasn't until 2012, that I completed my 200 RYT in Therapeutic Yoga. As a registered Yoga Teacher, I incorporate all my knowledge of Therapeutic Yoga into my Vinyasa classes. My classes are a well balanced practice, full of healing the body physically, energetically, emotionally, and spiritually. Yoga is Life and it most certainly helped me
when I was diagnosed with Breast Cancer in 2020. I took all of my learnings and all that I would preach to my students and put it into action. Yoga and living Mindfully helped me move through my Cancer journey with grace and ease. Now, Cancer Free, my mission is to help others do the same and be proactive in their health, guiding them to find connection to Self!  I encourage all to listen to their bodies, to understand their bodies, and to work on a level that suits them at that moment whether it is a strong Vinyasa practice or simply taking a few moments to breathe and just BE. Yoga is for everyone, you just have to show up for yourself and all will fall into place in time. 


One Love – Crissy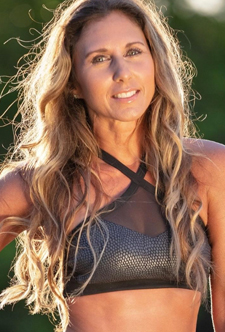 Kim Palisin
RYT-200 in Vinyasa Yoga, NASM certified personal trainer, NASM women's fitness specialist, NASM Weight loss specialist, ISSA fitness nutrition specialist, TRX certified
About Kim
After years of teaching spinning and high impact classes, I came across yoga as a way to cross train. Little did I know how much I would fall in love with the sense of peace I felt after practicing. I decided I wanted to learn as much as possible to further my practice so I completed my 200RYT in Vinyasa Yoga.
Not only has it challenged me physically, mentally and spiritually it has helped me to grow as an individual. As a runner, it has also helped me to strengthen muscles and increase flexibility resulting in less injury. Overall, yoga has helped me create a healthier/stronger mind and body.
My intention for every class is to serve and inspire people to be their best self. I love motivating people to achieve a life of health and wellness. Whether you're looking for a calm mind or strength and flexibility for endurance sports, there is a yoga style for you. Take a chance on yourself.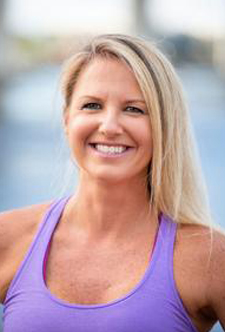 Holly Digirolamo
About Holly
My love of yoga evolved from my love of fitness. For years, I spent hours in the gym lifting weights, kickboxing and cycling. In 2007, a friend introduced me to my first hot vinyasa class. Although the initial draw was for the intense physical workout, I had quickly learned that yoga was so much more. Something about the practice kept bringing me back. It was a meditation in motion which helped me understand myself as well as my body and how it moves.
In my classes, I strive to guide people through their breath and movement to find the strength within themselves both mentally and physically. I love to push people and give them challenging sequences but at the same time I do appreciate modifications and knowing your own limits. I strongly believe a student's practice is their own and I am only here to guide you through the journey on your mat. ~Holly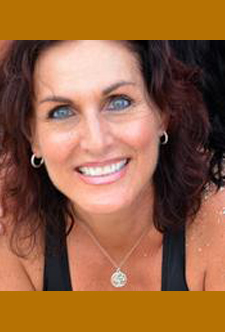 Mindy Izzo
(Substitute Instructor)
 RYT-200hr in Vinyasa Yoga
About Mindy
Mindy first discovered yoga in 2008. She loves the diversity of all aspects of yoga, from meditative, vinyasa flow, hot yoga, and yin. Yoga as a lifestyle, brings balance of the mind, body, and spirit. Mindy finds love and appreciation of teaching like-mind students, both on and off the mat.
By continuing education and workshop classes, Mindy aims to educate her students in proper form and alignment techniques, and to enhance their overall experience with all yoga has to offer. Upon receiving her RYT 200 certification from Sutra Yoga Studio, Mindy is passionate about sharing her journey with you.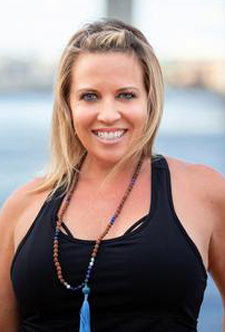 Heidi Kambour
N.E.S.T.A Group Fitness Certification Certified BARRE Instructor from IBBFA RYT 200hr from Honest Yoga Center
About Heidi
I first became a fitness instructor back in college as a next step after my competitive gymnastics and cheerleading careers ended and I have been doing it ever since.  I have always loved the feeling I get at the end of a workout and want to share that "euphoria" with as many people as I can.  I absolutely love the fitness industry for both myself and for helping people better themselves both physically and mentally.   I have since turned in my step and hi/lo routines for those of a more calmer practice and I could not be happier.  I have been blessed to have been personally training clients and teaching classes for years and watching people connect with there bodies and seeing their personal accomplishments.  As an avid tennis player; Vinyasa Yoga; Barre; sculpting and ball classes have been beneficial to my game and more importantly to my day to day life.  I continue to strive to achieve new things, learn new things and love to help others to do the same. My classes will be challenging and open to all levels with modifications if needed.  I look forward to seeing you in class.  Be fit be fabulous from the inside out! Heidi currently holds a N.E.S.T.A. "Group Fitness Instructor" certification. Peace, love & health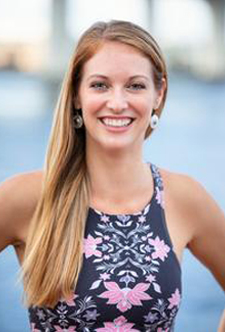 Sibley LaVeigne
(Substitute Instructor) RYT 200hr from Kripalu Institute
About Sibley
I first started my regular yoga practice during college in 2008. I had been a competitive gymnast, pole vaulter, and dancer and I had completely exhausted my body. I needed a physical outlet that would work around the injuries I had built up over the years. I had no idea that my yoga practice would change so much more in my life than my physical body. I love yoga because it is an extremely fun, gratifying, personal practice that I have been able to see and feel constant change throughout. I am teaching yoga to share my passion for movement and awareness of the deeper influences yoga has in mind, spirit, and handling daily situations that occur off of the mat. I also teach because there is so much for me to learn from every individual that walks into the yoga studio.
My practice has mostly been vinyasa where I can get lost in the flow of movement and breath. I completed my 200 hour YTT at Kripalu School of Yoga and Ayurveda where I was so lucky to experience the never ending variety of yoga classes and instructors. Kripalu truly deepened my practice with traditional foundations of yoga that I can incorporate into my vinyasa flows. I am excited to share what I have learned with others and learn from their experiences in return! Namaste.
About Ilicia
I came to the yoga practice looking for healing from a car accident. My first practices were actually more meditation ,mantra, and pranayama (breathing practices) which I learned from my first yoga book gifted to me by my father (Integral Hatha Yoga) once my body was finally strong enough I took my first vinyasa class at golds gym about 8 years ago, I immediately fell in love, this practice was such a challenge that I just wanted to learn more. My love for the practice led me to want to explore so I went to experience yin, kundalini, kirtan (bhakti), and restorative yoga .It was the begging of an unfolding and a rebuilding process for me, in which still I realize will always be in some way, in all hopes growth is evident in the life. Practice not perfect.
I took and graduated my ytt 200 hour at kula yoga yoga shala the summer of 2012.
My intention as a teacher is to guide the body mind spirit in a purposeful way through the breath to create a sense of strength and openness not over doing it not under doing it. I have come to this point in my practice and my teaching that I believe purpose over creativity and steadiness and ease are so very important . MOST IMPORTANT is the BREATH, the breath is the guide! BREATH IS BOSS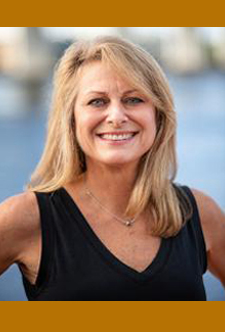 About Kelli
Kelli has been teaching Pilates and Water Aerobics since 1995. She began teaching overseas in Athens, Greece and continued as she lived abroad in Croughton, England; and Tamuning, Guam where she provided instruction to U.S. Naval Hospital, Coast Guard and Air Force personnel and civilians. In December of 2013 she completed her 200 RYT at Key Largo Yoga. She also completed an intensive study for Thai Yoga Body Works in April 2015, Aerial Yoga Training in July 2015, and Introduction to Yin in October 2015. She has a dedicated 6 days a week practice where she alternates practices of Ashtanga and Vinyasa. Her method of instruction is a reflection of her love and passion for the ancient wisdom of yoga and body science. Kelli has a diverse fitness background and bio-mechanic foundation. She attends workshops and conferences regularly to fulfill her desire to continue learn. She is also certified in Water Aerobics.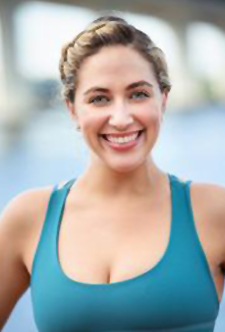 Carley Dale
(Substitute Instructor) RYT 200 Hr & Prenatal Certified
About Carley
I went to my first yoga class as a favor to my brother and after the intense yet gentle journey my body and mind experienced, I was hooked and immediately signed up for the year. My practice has taught me to be patient and kind to myself. I became at peace and finally viewed myself as a strong and beautiful individual.
When I was diagnosed with Kienbock's in my wrist, I quickly knew what it was like to be vulnerable. My practiced changed from being power hungry to healing and humble. Everyone has a turning point in his or her practice or how he or she views their yoga journey, and this was mine.
When I became certified to teach, I saw yoga as more of an outreach to help people who were ready to help themselves. After teaching for a year, I couldn't get enough education and sought out to be certified in prenatal yoga to help women throughout their pregnancy – physically, emotionally, socially.
I strive for my students to leave my class feeling complete within themselves. It's not an easy journey, but it sure is fun to learn about you on the way.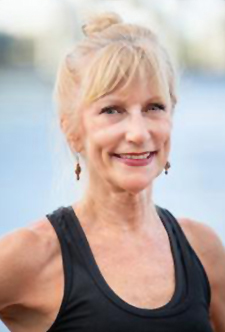 About Nancy
Nancy's yoga journey has span over 4 decades, being introduced to yoga in the early 1970's. Information on yoga was scant. There were no yoga classes and; DVD's, internet or YouTube did not exist. Nancy searched for like-minded people. In 1974, Nancy found 4 women who shared her interests. Gathering together, they practiced twice a week. Each woman taking turns leading the yoga postures and gathering spiritual direction from reading the book, How to be Your Own Best Friend.
Nancy continued her love of yoga by acquiring an album from India and reading and studying whatever books she could find on yoga. From the knowledge she gained she created Hatha yoga classes which she then taught for Delaware Parks & Recreation Department during the mid to late 1970's & 1980's.
After a divergence into teaching Aerobic Dance, Nancy was drawn back to yoga in 1998, finding a teacher who had trained with Iyengar and deepening her studies by taking a meditation retreat and workshop at the Himalayan Institute in Pennsylvania.
When she moved to FL in 2003, Nancy practiced Bikram and then Vinyasa yoga. In 2009 Nancy took an Astanga class and experienced an intense emotional and spiritual connection. Inspired by this new connection, Nancy completed a teacher training program concentrating on Astanga's Primary Series and established a daily Astanga practice. She was also introduced to Yin Yoga in her training and found the practice of Yin to be an important balance to the rigors of Astanga.
She is a Certified 200 hour RYT. She has continued her yoga studies in workshops and intensives with Kino MacGregor, Tim Feldmann, David Williams, Manju Jois, Krista Shirley, Emilia Arenas, Jesus Cabellero and Sarah Powers. Nancy is continually expanding her studies of yoga, currently concentrating on Yin style of Yoga which she has been teaching over the last 5 years.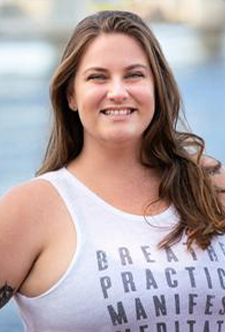 Kelly Shrum
RYT- 200hr in Vinyasa yoga
About Kelly
My yoga journey started about 5 years, with a groupon to a hot studio. I wish I could say that I fell in love with yoga then but that wouldn't be true. It was the hottest, most advanced class I had ever taken. Being an athlete and gymnast my whole life, the flexibility and strength were there, but my heart and mind were not. Yoga kind of fell off my schedule for the next two years then one day I walked into a new studio in town, with a sub that I absolutely fell in love with. My yogic spark had been rekindled! I became committed to my practice and by proxy to myself. Learning through yoga that everything in life that I have ever searched for were right inside all along. I am trained in the direct line of the Iyengar lineage, my teacher being a student of one of his first students, and trained along side him for many years. I believe that yoga, all 8 limbs of it, are attainable to anyone that is willing to commit to themselves and their practice. My intention for my classes is for my students to feel safe and yet challenged so that they find the growth within themselves both physically and mentally. Namaste!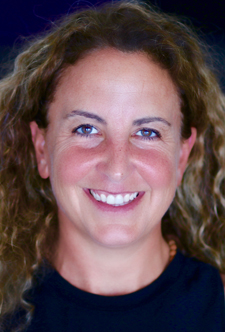 Katie Falconer
Teacher, ERYT 500
About Katie
Katie discovered Ashtanga Vinyasa yoga at the age of 29 and just loved it. Over the years her interest in the practice ebbed and flowed with the change of seasons and her love for hiking and mountain biking.
In 2010 she was re-inspired with a hot vinyasa flow practice in Florida. Early in 2013 she completed a 200 hour teacher training through Honest Yoga and has been teaching ever since, having logged over 3400 hours of teaching experience. In April 2018 she earned her 300 hour certification and the following August took an advanced sequencing training (100 hours). Katie is also certified in herbalism and nutritional counseling. She has a tiny little business creating mostly organic and very pure skin care and aromatherapy products.
Katie has a passion and deep gratitude for the foundational yoga postures and practice and think of a yoga mat as a meditational oasis of movement and breath. She hopes to provide a safe, fun, and inspiring environment for everyone who comes to class, where you are always encouraged to be your true self.
Katie is trained in Vinyasa and Yin Yoga with a focus on breath, gratitude, and bringing out the true practice in each of her students. She loves learning from all of her teachers and bringing tidbits from all of them to her classes.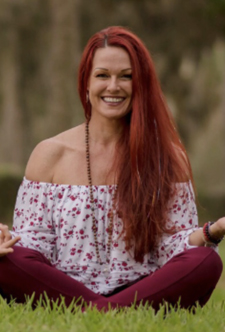 Kim Nobles
About Kim
My path to yoga started about 5 years ago. I had always maintained a strong physical training regimen as my background includes being a former fire fighter, physical therapist and played multiple sports . Although I was physically strong I didn't realize I was missing balance in my life. I was introduced to yoga by a friend and I soon realized that the amazing feeling I felt on my mat when I practiced carried off my mat into the world. I discovered my peace in the chaos of life and mental strength to get through any challenges that I faced. Yoga guided me to get certified RYT 200 in 2016 . As a single mom, yoga has gotten me through some really difficult times and has been the light to guide me mentally and emotionally when I couldn't see. I love to share that light with others, and guide them to find their light within themselves. In my classes, I use my medical background for proper alignment and educate the importance of breath as it connects mind , body and spirit in life on and off the mat . All my classes focus on flexibility, strength and comfort in each pose with good form and technique. I hope to inspire and empower my students with intention, guiding them but progressing them at their pace. Yoga is not a competition and with education on self discovery in each pose encourage students to use modifications as needed in their practice . When students leave my yoga class my intention is they know how important breath is in all aspects of life , strength is within, and they use their light to guide them wherever they go. Namaste
Melissa Gusman
RYT-200, Mind Body and Power Vinyasa
About Melissa
Melissa is a Vinyasa Flow yoga teacher who finds joy in teaching a wide range of students, from those new on the mat to seasoned practitioners. She is a certified RYT-200 instructor in both the Mind Body and Power Vinyasa styles, each designed in a way that encourages exploration of the body, mind, and connecting breath. Her additional studies include prenatal yoga, children's yoga, and aerial yoga. She encourages fellow yogis to come to the mat just as they are, offering a safe space for self-discovery and exploration regardless of expertise. Her musical selections often shift to fit her class's sequence or the current energy of the room, and she enjoys interweaving both new and old tunes to compliment the rhythmic flow of the season. Melissa particularly enjoys employing an even ratio of breath to movement, finding the "musical breath" to be the richest connector between the body and mind.
Finding yoga in 2012, Melissa was a recovering athlete who had sustained multiple knee injuries. She was drawn to yoga, and especially hot yoga, as an excellent method for softening yet strengthening the tendons, ligaments, and muscles of our bodies. The practice became a "self-created" physical therapy as she quickly saw the benefits of improved balance and subsiding joint pain, and a slow yet steady shift toward yoga's greater wisdoms. A lifelong Floridian, Melissa grew up locally and is excited to return to her roots after living both in Tampa and Tallahassee, FL, where she completed her 2016 RYT-200 training and initiated the journey of sharing her teaching practice with others. She is grateful to her inspiring teachers and hopes that she can give back just a bit of the benefit that yoga has already gifted her.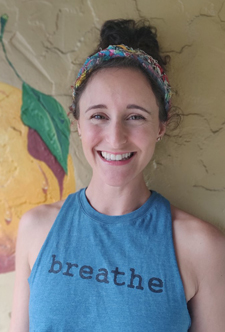 Morgan Sutton
About Morgan
Morgan Sutton began practicing yoga regularly in 2012 to balance the stress of working with adolescent and young adult cancer patients as a nurse. After experiencing the power of the practice both physically and spiritually, she decided to pursue teaching yoga on the side as a way of giving back and promoting wellness in the community. Morgan completed her yoga teacher training at a Baptiste affiliated studio in June 2019. Since then, she has enjoyed teaching hot power vinyasa, yinyasa, and yin classes.
Students can expect to feel seen and all levels of practice are welcome on the mat in Morgan's classes. She also enjoys curating playlists so the music seamlessly blends with the style of the class. You can expect upbeat tunes to motivate you in her power classes, and yummy tranquil songs to help you sink deeper into your practice for those slow flow and yin classes. Morgan believes that as long as you are breathing on purpose, you are practicing yoga. Her message to her students is: "You are whole and complete exactly as you are. There is nothing to fix AND anything is possible."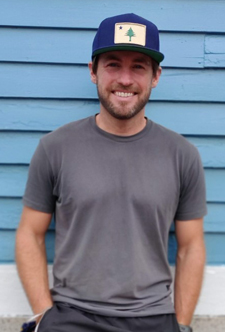 Brian Sutton
Substitute Teacher
About Brian
I discovered my yoga practice during a health and lifestyle transformation beginning in early 2018. Finally finding a practice that resonated with me and that supported my mind and body goals while building my spiritual and intuitive senses has been life-altering.
The experience led me to want to share this practice with others and my first step in doing that was to become a yoga instructor. I completed my teacher training through a Baptise Affiliated Studio and honed my skills in teaching Baptiste Power Yoga, Yin Yoga, and guided meditation. I am also a trained Primal Health Coach.
During my classes, you can expect a focus on reaching your edge, connecting to intention, and finding a balance between effort and ease to support deepening your practice.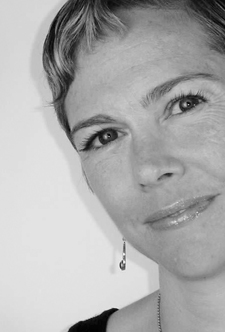 Heidi Rocke
About Heidi
Heidi began her journey into movement in a ballet studio at the age of 4 and on horseback at the age of 5. Dance and equestrian sports remain active passions and influences in her life. 
She holds a Master's in Oriental Medicine/ Acupuncture and a Bachelor's in Health Sciences from the Atlantic Institute of Oriental Medicine. She also holds a Bachelor's in Journalism from New York University. Heidi discovered Yoga while studying for her Master's. She fell in love with the rigor and the mental and physical challenge of various branches of yoga including Vinyasa, Astanga, Yin, and Jnana Yoga. She began teaching in 2007.
Instead of stepping immediately into private practice on receiving her Master's, Heidi continued her research into the adaptive pathologies of body, mind, and psyche. She unearthed key areas of commonality in the eastern and western models of physical and psychological development and adaptation. 
Using these clues to deepen her understanding of the individual body and mind, Heidi began to step away from a heavy teaching schedule in the mid 20-teens to open a private practice. Andrum Integrative Health heals the physical and emotional patterns and obstacles to living your optimal life. She also took the globally imposed sabbatical of 2020 to begin a book on her findings; The Three Body Solution is expected late in 2023.
Ultimately, though, Heidi couldn't stay away from teaching for long and her love for the group ethos called her back to the practice earlier in 2022. She currently teaches Vinyasa, Barre, Calisthenics-based Bootcamp, and her own SmartCore Rx classes locally in Florida, as well as guest teaching further afield.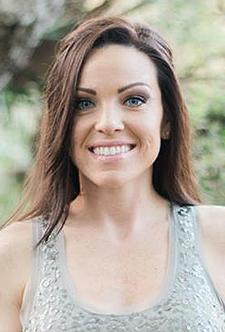 Jamie Hickey
Substitute Teacher
About Jamie
Yoga has grounded and centered me in a way that I have never experienced before. It has challenged and excited me, continuously pulling me into its beautiful journey. Each time I arrive on my mat, I do so as a true, authentic me that is willing to put in the work.
My hope is to help all students find their authentic self through this fulfilling practice. I am drawn to strong, vigorous flows with an emphasis on peak poses, arm balances and physical challenges. I aim to offer powerful sequences that create a greater awareness of body, mind and spirit. I look forward to meeting you on the mat and challenging you to be true to yourself each day.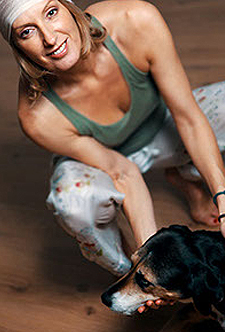 Sylvia Stuck
Yoga Instructor for spinal health & well-being
About Sylvia
Sylvia Stuck came from a dancing- modeling background and started studying Yoga on regular basis in 2006. Impressed by how yoga connects physical and mental wellbeing through experiencing the calming and supporting benefits of movement and breath, she started transcending the practice off the mat into her daily life routines. Her teaching method offers gentle support, which enables her students to experience their yoga journey in a safe manner.
Her first basic international teachers training was Vinyasa-Yoga (Yoga South, Boca Raton) 2010 followed by yin-yoga (Semperviva Yoga College, Vancouver), Aerial-Yoga (Dana Aerial Yoga Institute Hamburg) and Spine Yoga (WoYo-Club Munich). One of her favorite experiences during her time off was teaching Yoga for PTSD Veterans (connected warriors) in the USA. Currently Sylvia is studying at the Iyengar Yoga Akademy Cologne to improve her knowledge of Yoga, Health, Ayurveda and Philosophy in authentic tradition of B.K.S. Iyengar. Currently Sylvia is teaching classes, workshops and teacher trainings at several international yoga studios in Germany and the USA.
She also schedules private yoga sessions for individual practitioners and celebrities. Several TV productions of ORF Austrian broadcast sports channel were taken from 2013 – 2018 and are still represented in the column "Yoga for Golfer". Further projects include video productions (2017-2019) for health care centers of physiotherapy in New Delhi India, directed by the German Orthopedist Dr. Gerd Mueller. She also taught yoga to physiotherapists to combine the aspects of physiotherapy and yoga.
To improve her knowledge of Yoga, Health, Ayurveda and Philosophy in the authentic tradition of B.K.S. Iyengar, she studied from 2018 -2020 at the Iyengar Yoga Academy Cologne.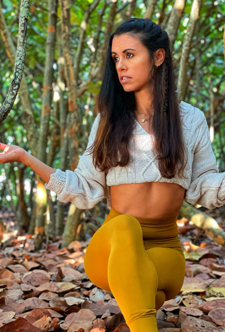 Zoe de Boehmler
Substitute Teacher
About Zoe
I started practicing yoga not even knowing it was yoga when I was a young teenager as per my doctors request. "Come early" he said to me "we will salute the sun".
Fast forward 7 years I moved from Trinidad to Florida and took my first in studio yoga class. I knew this was part of my life's calling. Yoga helped me learn to live my truth and accept and love my self for who I am, that notion has inspired my last 15+ years both off the mat and leading classes.. focus on breath, move authentically and you will find your truth by honoring & respecting that ever changing "space" between my edge, my limits & my motivation.
Zoë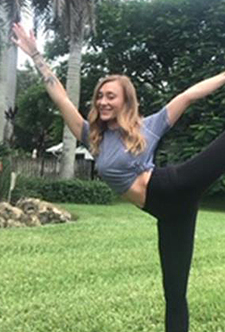 Michelle Miles
Substitute Teacher
About Michelle
Michelle is a mom of three, who loves guiding others in their wellness journey on & off the mat. She is a health & wellness specialist as well as a yoga teacher & received her Yoga Alliance RYT 200 hour back in 2014. She is trained in Vinyasa, Hatha, & Yin, but practices and enjoys ALL types of yoga! Michelle enjoys competing and teaching Shotgun Sports as well as spending time at the beach. She believes finding balance in the body & mind is essential for personal growth & love not only for yourself but others. The art of yoga has had a profound positive impact on her life & she enjoys sharing it with others and being a part in their journey.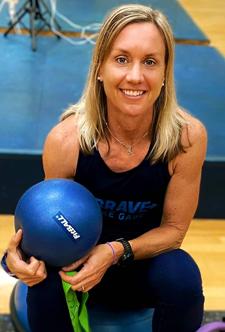 Karla Burds Antonio
MA, NSCA-CPT, ISSN-SNS
About Karla
Karla earned her Bachelor's degree from Drake University (yup, that's in Iowa, where their idea of fun is riding a John Deere tractor) and her Masters degree from the University of Texas Southwestern Medical Center in the great state of Texas.
Don't be fooled by Karla's Masters degree. She's definitely not a nerd. In fact, if your spidey-senses are tingling, it's because she's also one amazing athlete (i.e., nationally ranked in cycling [gravel] as well as the duathlon).
Karla lives in the Sunshine State, where if you don't get enough vitamin D, then that's so sad. She's had more experience in the fitness industry than Joey Chestnut has with his favorite hot dogs.
But seriously, Karla is a certified personal trainer and sports nutritionist. She'll motivate and educate you so that you reach your fitness goals!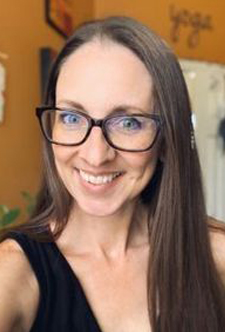 Carmen Torbus
Healing Arts & IFS Practitioner, Certified Life Coach & 200 HR RYT
About Carmen
Carmen is an Internal Family Systems Therapy practitioner, life coach and yoga teacher with a passion for interweaving possibility and potential into her classes and sessions with clients. Her spirit of possibility exudes through her voice and energy.
Here is her share on how she began her yoga journey…..
The first few times I tried yoga, it was not my jam. At all. I didn't get it. I thought there needed to be something to achieve. How do you win at this yoga thing? Hold this pose, flow to that one, find stillness, don't forget to breathe, am I even doing this right?
Then in 2016, the year I turned 40, I put a yogi on my vision board and at one point during the year, my husband suggested we try a yoga class together. He wanted to work on flexibility to improve his golf game and I was determined to make 40 my best year yet, so we began a regular Sunday morning practice. And I fell in love.
I fell in love with the inner strength I found. I fell in love with the relationship I developed with my yoga mat… it has zero judgment and accepts me just as I am, every single time I roll it out. I fell in love with learning challenging poses and I fell in love with the inner knowing that my practice most days is less about the challenging pose and more about honoring my body, connecting to my breath and facing the challenges in my mind. I fell in love with savasana (that end of practice awesomeness where you lay on your back and melt into pure bliss) and integrating yogic principles in my life on and off the mat.
Yoga has empowered me in the most unexpected ways and I knew I wanted to share that with others, so in 2019 I completed my 200 hour yoga teacher training and began teaching in January 2020. Sharing my love for the practice and the ripple effect of healing and transformation it has created in my life as a teacher fills my spirit with a reverence I never dreamed to experience. I am honored to be a tour guide for you on your yoga journey.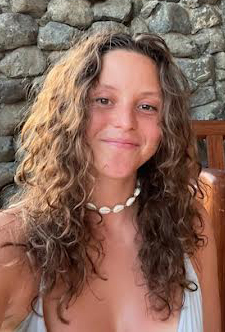 About Ash
Ash is a 500hr YTT who practices yoga with a focus on community, healing and intention.
Plan to enjoy the sun and the moon in her sweaty flows. There are moments that you will feel the heat, strength and power building..
Followed by moments you soak it in, heal and cleanse x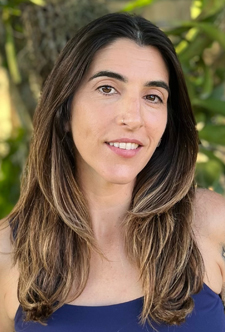 Alessa Zaias
RYT- 200hr in Vinyasa yoga & Sound Healing Master Class
About Alessa
I began my yoga journey back in 2003, since then I knew there was something special and magical about it. The feeling was like no other; challenging, centering with sparks of spirituality. I will forever continue to learn, practice and explore different styles but I love the fluidity and flow of Vinayasa. Through some recent bumps in my life's journey I dove deeper into sound healing, mantras and meditation. This immensely helped me to steady my mind, feel more in control and surrender. I love to help and guide people connect to their higher self, while releasing what does not serve them little by little through sweat, smiles and good music. This is what you can experience in my classes. My other passion is plants and nature!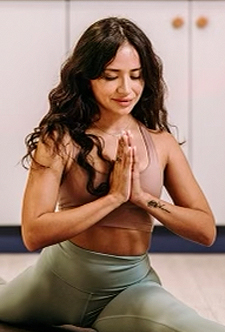 Nicole Rojas
RYT- 200, Substitute Teacher
About Nicole
My yoga journey began 8 years; my first class ever being with Andrea! Having struggled with anxiety for 10+ years, yoga was the only tool I had in my bag to relieve me of any stress. Not only that, yoga has helped to ease my mind. It has enabled me to dig deeper and find my truest self.
Furthermore, I received my 200 RYT in July 2020 at Breath Salt Yoga in Jupiter (specializing in Hot/Warm Vinyasa). However, I will ALWAYS be a student and a teacher. One of my favorite parts of being an instructor is the possibilities are endless! There is so much to learn and I have only brushed the surface.
My passion is building strong minds and bodies. I encourage all my students to use their your breath as a guide for their yoga flow. I can't wait to flow with you, Yogi's!